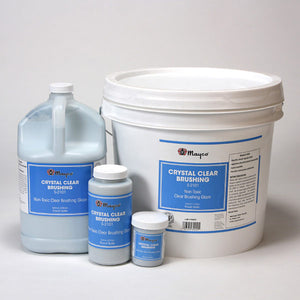 Preserve and enhance the surface of your work with Mayco's Dipping Clear Glazes. S-2101 may not be compatible with all Red Clays as a blueish haze may appear after firing.
Cone 06 oxidation (large photo): Clean, clear surface and gloss finish. Luster compatible.
Cone 6 oxidation (small photo): No color change – blistering/pinholing can occur.